Streamlining Reporting, Planning and Cash Flow at Crane Worldwide Logistics
Organizational growth and expansion raises the level of complexity in financial reporting and planning, often causing Finance teams to outgrow their current systems. These complexities include the need to integrate data from multiple ERP systems, manage multiple currencies, track and eliminate a large volume of intercompany transactions, and collect budgets and forecasts from hundreds of managers. When reliance on legacy systems and Excel is hindering your Finance team's ability to deliver timely and accurate insights to the business – it's time for a change!
A recent OneStream Software customer success webinar featured Crane Worldwide Logistics, which replaced its over-burdened insightsoftware solution and Excel with OneStream's unified platform. Read on or watch the webinar replay to learn how Crane integrated data from 45+ ERP systems, reduced their close cycle by 3 – 4 days per month, automated cash flow, streamlined planning and provides more meaningful insights to management with OneStream's unified platform.
Hitting the Wall with Legacy Systems
– Crane Worldwide Logistics is a global logistics provider with expertise in air, ocean, contract logistics and freight forwarding. With almost $1B in revenue, Crane has over 1500 employees across over 150 location in 30+ countries. Growth and expansion led to the organization having over 45 instances of Sage 300 GL/ERP, a disparate chart of accounts and an overburdened insightsoftware reporting solution. Key challenges the Finance team faced included the following:
Excel-based consolidation process and manual report maintenance
Translating data from 28+ currencies and reconciling intercompany balances was arduous
Cash flow reporting was not automated, and was only being completed quarterly due to time-intensive process
Manually compiling budget sheets was time consuming and induced questions into data accuracy and integrity
It was time for a change. The Finance team evaluated several solutions, including Oracle FCCS, Host Analytics, and then selected OneStream Software. OneStream's unified platform, robust consolidation engine and intuitive workflow design quickly placed itself as the go-to strategy for Crane's financial close and FP&A function. The team also appreciated how the OneStream XF MarketPlaceoffered value-added solutions that would enable the team to extend their investment. And OneStream XF Cloud would make life easier for global users to access, review financials, and drive accountability.
Going from Fragmented to Unified in 9 Months
The Crane Finance team engaged OneStream partner Riveron to design a flexible application, one that would provide intuitive workflows for all end users, improve close efficiency, automate reporting and standardize a decentralized budgeting process. The first phase of the project was focused on financial close, consolidation and reporting, and the second phase focused on annual budgeting. The entire implementation took less than 9 months to complete.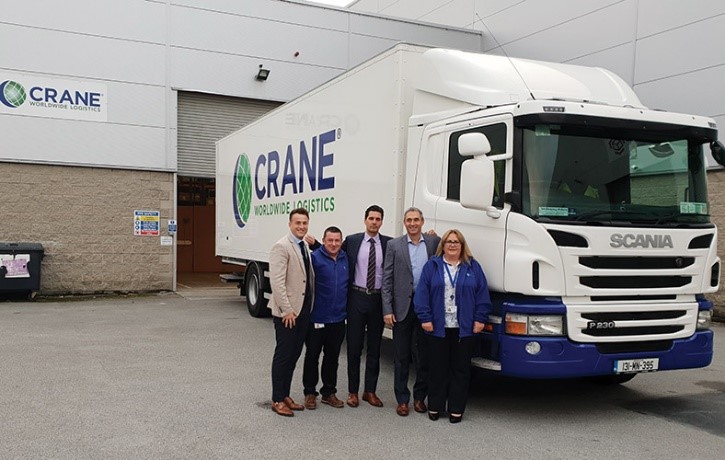 Streamlining Financial Close and Reporting
OneStream's direct integration with Sage automated trial balance loading from each ERP instance on a scheduled basis and greatly reduced time in data preparation. Overall, OneStream has reduced the close process by three to four days, while cutting time spent on reporting process by nearly 50 percent. Each country's site controller has a standardized workflow designed to verify their trial balance data, load journals, input supplemental cash flow and roll-forward inputs, and review a variety of financial statements. In addition, each legal entity can review and reconcile intercompany balances and use built-in commentary to resolve differences while increasing transparency.
"Parcel Service, an XF MarketPlace solution, was a lifesaver," said Michelle Ford, Finance Director at Crane Worldwide Logistics. "It's vastly helpful in automating and distributing more than 400-plus reports consumed by individual sites, country managers, regional directors and corporate."
– Cash flow statements were previously completed quarterly due to the time-consuming nature of collecting various information across 50 entities. "Previously, we would spend a full day linking spreadsheets, and two days manually linking data for cash flow," said Ford. "Now the countries can fill that data into OneStream, and the cash flow is automated. I just go in and apply topside adjustments, taking a two-plus day process down to a couple of hours."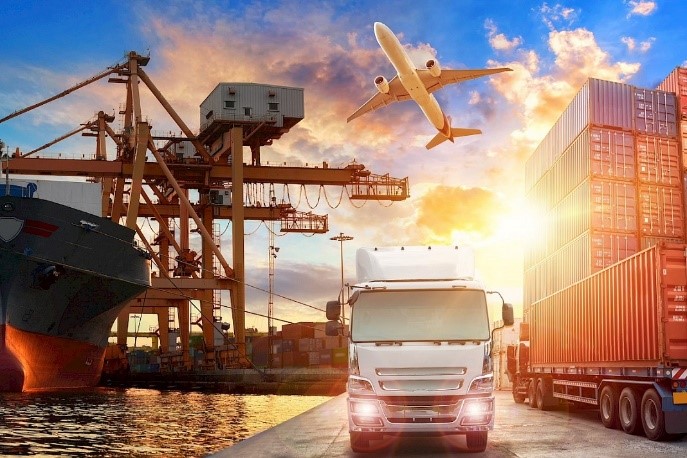 Easing the Pain of Budgeting
Prior to OneStream, Crane relied on Microsoft Excel to compile and reconcile annual budgets from 170+ global sites and corporate departments. Corporate was responsible for collecting all inputs/templates and loading into Insight reporting tool for entire company. The budget review process was often delayed due to time it took to load and tie out various import files. The iteration process took multiple months and was a major pain point for the FP&A team.
The OneStream platform enabled Crane to spread the budget loading and preliminary review responsibility to each site controller, which has taken two weeks off the budgeting cycle. The creation of standardized planning templates and customized workflows enable users to upload and review budget data and quickly modify financials per management review. Corporate's review-level workflow allows for real time visibility into the status of each country's budget completion process.
Learn More
Thanks to OneStream and Riveron, Crane Worldwide Logistics has replaced manual consolidations in Excel and their legacy reporting solution with one source of the truth. OneStream has shortened the close process by 3-4 days, cutting time spent on reporting by 50%. The cash flow reporting process has been reduced from 2 days to 2 hours. And the annual budgeting cycle has been reduced by 2 weeks. To learn more, watch the replay of the webinar and contact OneStream if you are ready to make the leap from legacy applications and Excel to a modern, unified platform.
Get a Live Demo of OneStream
Get a Live Demo of OneStream
Hundreds of organizations have made the leap from spreadsheets and legacy CPM applications to OneStream and never looked back. Join the revolution!
Request a Demo
Oops, looks like we couldn't find what you were looking for. Please adjust your filters