Gartner Recognizes OneStream as a Leader in Cloud FP&A Solutions
If there's one lesson learned from this year's COVID-19 pandemic, it's that every organization needs to have efficient and agile budgeting, planning and forecasting processes that enable them to respond and adjust quickly to market disruptions. Organizations that have modern, cloud-based planning solutions in place have fared better in stepping up the frequency of their forecasting and modeling. Meanwhile, the pandemic has been a wake-up call for those that were still relying on spreadsheets and email or legacy planning applications and is driving a new wave of digital transformation.
This trend is highlighted in the 2020 Gartner Magic Quadrant report for Cloud Financial Planning and Analysis (FP&A) solutions, which was published on October 6, 2020. In addition to highlighting key market trends in FP&A, in the report Gartner reviews the top 12 software vendors in the market, and positions which ones are Leaders vs. Visionaries, Challengers and Niche Players. Read on to learn more the key market trends and why OneStream Software is now recognized as a Leader in Cloud FP&A solutions.
What's New in the Cloud FP&A Market?
In the 2020 Gartner Magic Quadrant report for Cloud FP&A Solutions, the Gartner analytics highlight that many organizations continue to struggle on with spreadsheets — or cling to on-premises FP&A solutions. However, almost all migrations and new FP&A deployments have shifted to the cloud.
Some of the key market trends highlighted in the report include the following:
Cloud FP&A solutions offer faster time to value and are easier to design, implement, use and maintain.
Cloud FP&A solution also enable broader adoption by offering extensive self-service analytics. These analytics help finance users address modern demands and requirements, such as for rolling forecasts and driver-based planning.
Cloud FP&A solutions deliver the application flexibility and collaborative capabilities needed to tighten financial performance feedback loops and support wider adoption in domains beyond finance.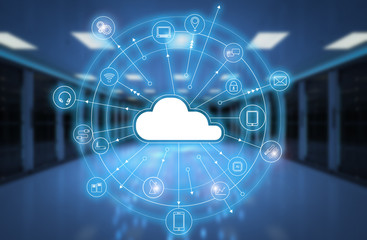 According to Gartner, "Cloud FP&A solutions are currently increasing their ability to extend financial planning processes across an organization to a broader range of business applications and domains. This may be through specialized modules or models for areas such as sales, HR and supply chain operational planning. In time, this extension will require a more robust definition of FP&A — one that highlights its focus on supporting entire organizations beyond its traditional scope."
Gartner says they will address the need for this broader definition of FP&A by using the term "extended planning and analysis" (xP&A). xP&A will continue to evolve and has the potential to deliver exponential growth in value in support of performance goals that span an entire enterprise.
Gartner expects the market for FP&A (and xP&A) applications to grow and change dramatically over the next five years, which will increase its importance to CFOs. As the speed of digital business increases (along with the amount of data associated with managing it), the importance of these solutions will increase dramatically.
Why One Stream was Named a Leader
After several years being recognized as a "rapidly-progressing" Visionary in Cloud FP&A, OneStream Software is now recognized as a Leader in the 2020 Gartner Magic Quadrant for Cloud FP&A Solutions. Some of the key strengths highlighted for OneStream in the report include the following:
High customer ratings for ease of use and advanced capabilities designed to meet the needs of large, complex organizations.
Very high customer satisfaction ratings and the fact that all the OneStream customers surveyed would recommend us without qualifications.
Many OneStream customers cited our single platform and common user experience as a significant benefit, as well as the availability of additional solutions through the XF MarketPlace and partners.

This recognition from Gartner is a testament to the hard work the OneStream team has done over the past 10 years in refining our platform and XF MarketPlace solutions, building our base of highly satisfied customers, and expanding our global market presence both directly and through our partner ecosystem.
This recognition also comes on the heels of being recognized as a Leader in the 2019 Gartner Magic Quadrant for Cloud Financial Close solutions. That makes OneStream one of only 3 vendors who are positioned as a Leader in both of these solution areas – meaning we can provide a complete, and market-leading solution that covers financial close, consolidation and reporting as well as planning, budgeting and forecasting, and more – all in a single platform.
Magic Quadrant reports are a great tool for helping buyers identify their short list of vendors to evaluate. Gartner also recommends clients consult the corresponding Gartner Critical Capabilities reports to further identify vendors that match their size and use case. And an increasingly useful resource is Gartner Peer Insights, which includes user ratings of software vendors, and the ability to compare vendors based on the user ratings.
Learn More
Being recognized as a Leader in the Gartner MQ is a key achievement, but it's not the ultimate goal. OneStream will continue to invest in our platform, XF MarketPlace solutions, our team and partner ecosystem in order to deliver more value to our customers, create more awareness in the market and build on our market leadership.
To learn more about the key market trends highlighted above, and why OneStream was named a Leader in the cloud FP&A market, download a complimentary copy of the 2020 Gartner Magic Quadrant for Cloud FP&A Solutions.
1 Gartner Magic Quadrant for Cloud Financial Planning and Analysis Solutions, Bob Anderson, John E. Van Decker and Greg Leiter, 06 October 2020
Gartner Disclaimer
Gartner does not endorse any vendor, product or service depicted in its research publications, and does not advise technology users to select only those vendors with the highest ratings or other designation. Gartner research publications consist of the opinions of Gartner's research organization and should not be construed as statements of fact. Gartner disclaims all warranties, expressed or implied, with respect to this research, including any warranties of merchantability or fitness for a particular purpose.
GARTNER is a registered trademark and service mark of Gartner, Inc. and/or its affiliates in the U.S. and internationally and is used herein with permission. All rights reserved.
Get a Live Demo of OneStream
Get a Live Demo of OneStream
Hundreds of organizations have made the leap from spreadsheets and legacy CPM applications to OneStream and never looked back. Join the revolution!
Request a Demo
Oops, looks like we couldn't find what you were looking for. Please adjust your filters