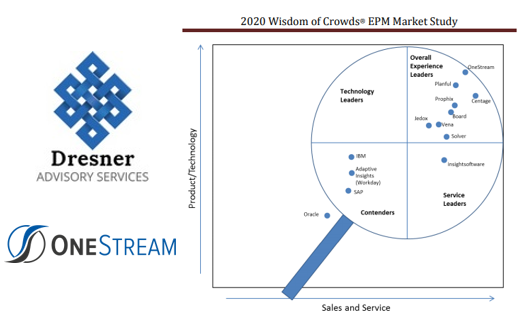 In the 2020 Dresner Advisory Wisdom of Crowds EPM Market Study, the leading enterprise performance management software solutions were evaluated on 33 criteria, based 100% on customer surveys.
Here's what Dresner Advisory had to say about OneStream in this study:
"OneStream remains consistently above the overall sample for all measures and is an Overall Leader in the Customer Experience and Vendor Credibility models. It is best in class for 15 different measures across sales, value, technical support, and product. It maintains a perfect recommend score."
Download the report for an in-depth market analysis, adoption trends, industry capabilities and more!