NEONN | OneStream Partner
About Neonn
NEONN is a consulting-integrator firm created in February 2007 that covers the entire value chain of services associated with the field of Enterprise Performance Management (EPM). We propose:
Consolidation support to strengthen the FINANCE teams of our clients. We also have experts to be by our customers side in the implementation and evolution of IFRS standards, to provide business training as well as to conduct a complete outsourcing of their consolidated accounts.
Supporting our clients in the implementation mainly of ORACLE Hyperion solutions as well as SAP, Tagetik, Anaplan and OneStream technologies. We also have strong expertise to develop their applications and optimize their EPM platforms.
Application Maintenance Services (AMS): We offer a complete AMS offer linked to our strong Business and Solutions expertise.
Hosting services, technical installations, Third Technical Maintenance (TTM) as well as technical optimization advice.
We have 5 offices:
Our HQ in Paris
Three regional offices (Lyon, Toulouse, Lille)
An office abroad (Morocco)
In constant growth since our creation, we aim to reach a staff of 70 by the end of 2020
NEONN is now part of UMANIS group.
Founded in 1991, UMANIS is a consulting and engineering company specializing in Business Intelligence, Customer Relationship Management (CRM) and DIGITAL. In 2018, the UMANIS Group brings together more than 2700 employees. In 2018, it generated a turnover of around 210 million Euros. Since December 1998, UMANIS has been listed on Eurolist Compartment C of Euronext Paris (ISIN Code FR0000066771).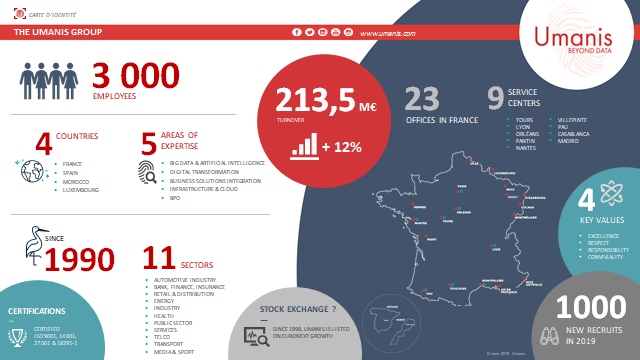 UMANIS Group has expertise on various areas:
Data: Business intelligence & Big data
Business Solutions: Sales / HR / Finance (through NEONN)
Shared services / Outsourcing / Managed solutions / Third party maintenance – this expertise is valuable for PUBLICIS to help us size and monitor properly your HFM environment.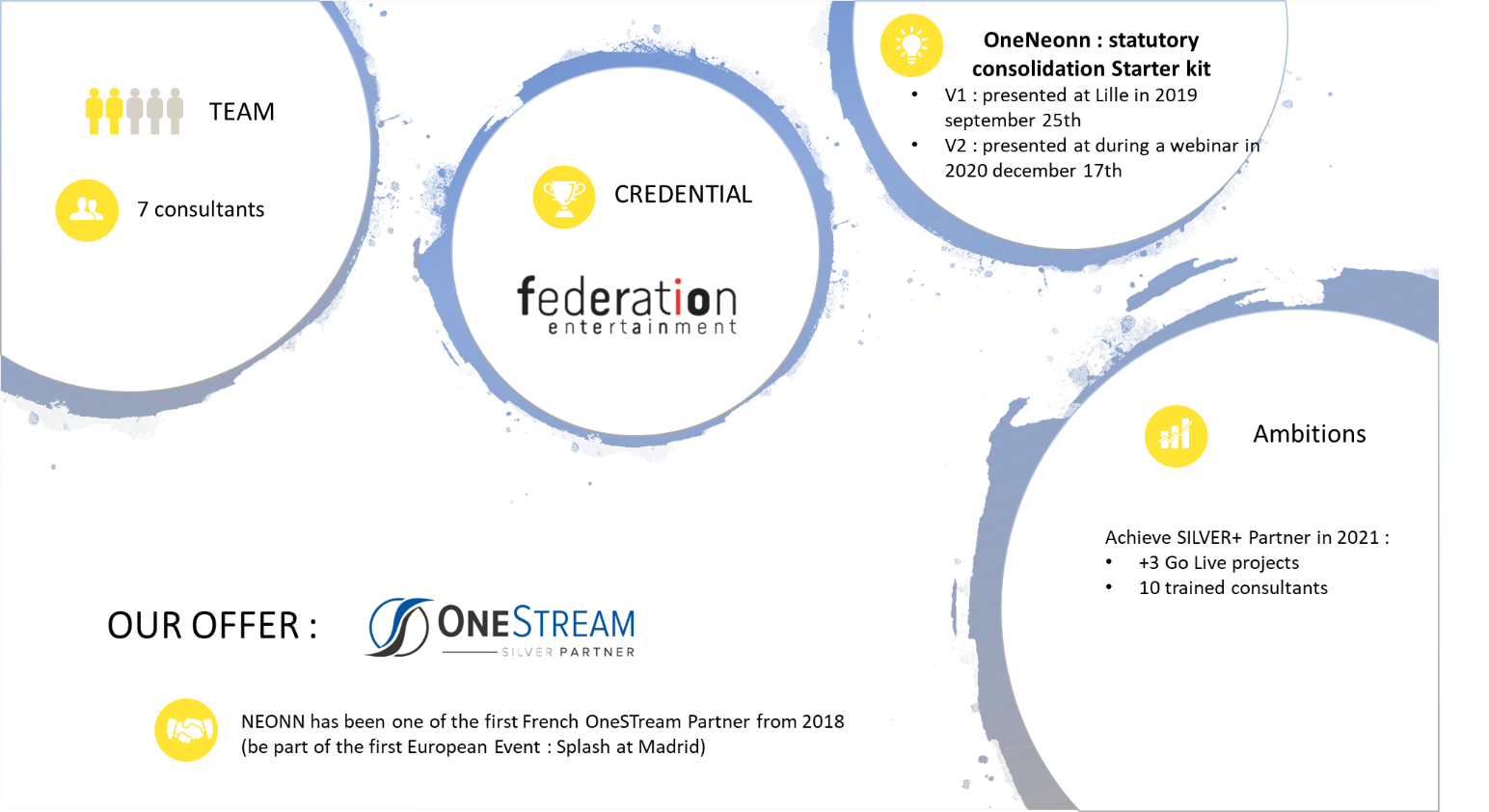 Partner Level:
Silver
Geography:
Benelux, Nordics and UK with offices in Netherlands, UK, Spain, Sweden, Norway, Denmark, Finland.
Contact Number:
Sébastien SAULNIER : +33 (0)6 15 45 74 29
Contact Email:
Sébastien SAULNIER : [email protected]
Website Address:
neonn.com
Get Started With a Personal Demo
Get Started With a Personal Demo
Hundreds of organizations have made the leap from spreadsheets and legacy CPM applications to OneStream and never looked back. Join the revolution!
Request a Demo
Video
Oops, looks like we couldn't find what you were looking for. Please adjust your filters