OneStream Software Named to 2020 List of 100 Best Places to Work in IT by Insider Pro and Computerworld
Ranks among highest-scoring workplaces based on benefits, career development, training and retention
June 17, 2020 9:09 AM Eastern Daylight Time
ROCHESTER, Mich.–OneStream Software, a leading provider of modern Corporate Performance Management (CPM) solutions for mid-sized to large enterprises, has been named to the Insider Pro and Computerworld 2020 list of the 100 Best Places to Work in IT. Last month, OneStream was recognized by Inc. magazine and its list of Best Workplaces for 2020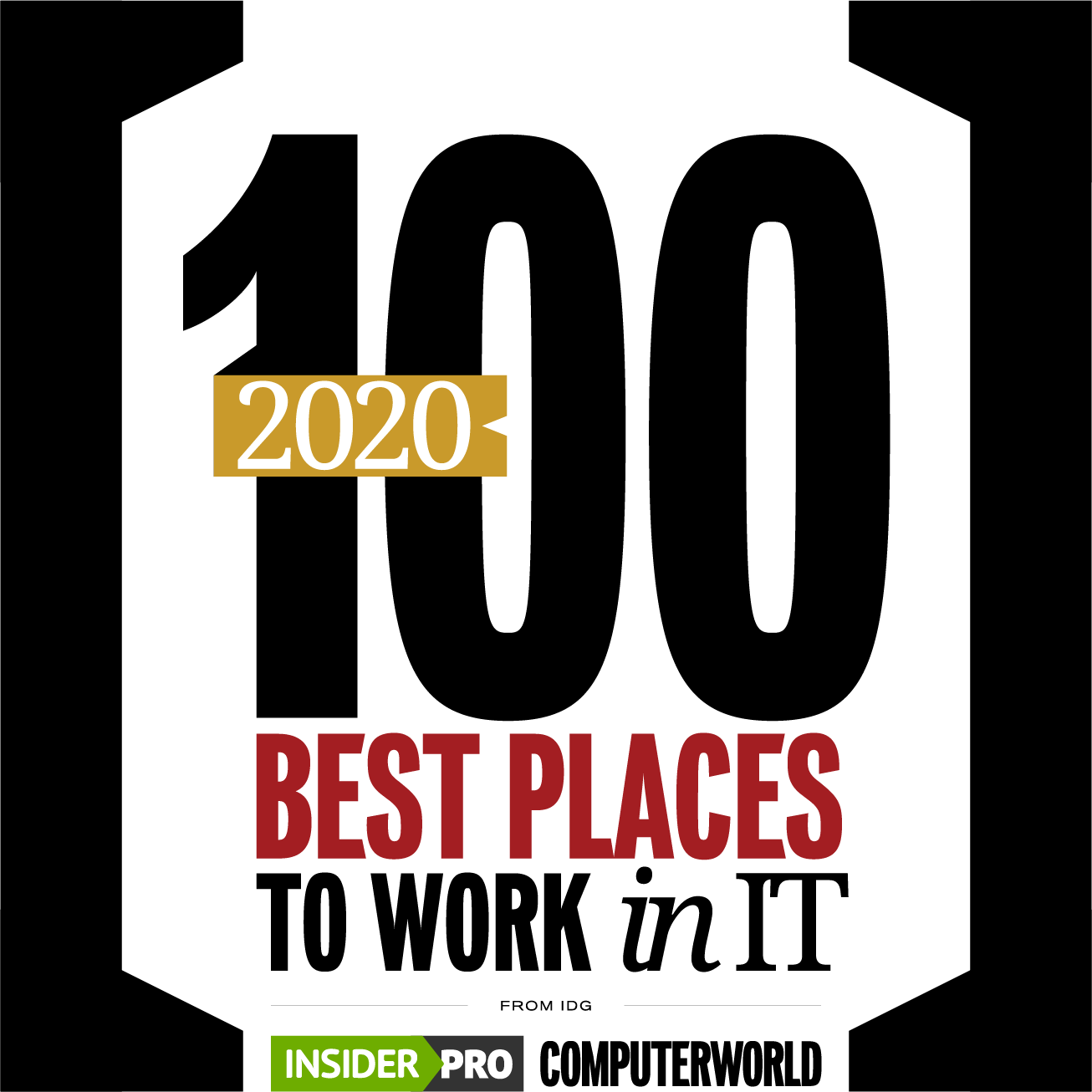 "We've created an innovative and entrepreneurial work culture at OneStream Software that allows our employees to grow, develop new skills and gain valuable experience as part of our focus on delivering 100% customer success. For our IT workers, that means providing the tech training, career development and hands-on opportunities that help them to excel. To be recognized by Insider Pro and Computerworld as one of the 100 Best Places to Work in IT is strong validation to our commitment to our tech employees and a testament to their great success," said Martha Angle, vice president of global human resources for OneStream Software.
The Best Places to Work in IT list is an annual ranking of the top 100 work environments for technology based on a comprehensive questionnaire regarding company offerings in categories such as benefits, career development, training and retention. In addition, IDG conducts extensive surveys of IT workers, and their responses factor heavily in determining the rankings.
"As technology continues to evolve more rapidly than ever, attracting and retaining top IT talent to research, deploy and maintain that technology has never been more important or more challenging," said Dan Muse, editor of IDG's Insider Pro. "Companies that have earned a spot on the Insider Pro and Computerworld 2020 Best Place to Work in IT list share a common denominator: They create an environment that not only rewards workers with competitive compensation and benefits, but they also foster a spirit of diversity, social responsibility, training and innovation."
Angle continued, "The ability to learn and acquire new tech skills is especially important for IT employees. OneStream's rapid growth and collaborative work culture provides great opportunities for our IT team to gain new experiences, take on new responsibilities and grow with us."
The Digital Transformation of Finance
OneStream is helping a growing number of enterprises to digitally transform finance as they replace legacy on-premise finance applications and point cloud solutions with OneStream's unified platform. This unified approach gives companies a 'single source of truth' for financial and operational data, significantly reducing time and costs. OneStream customers are able to accelerate their financial close, reporting and planning cycles and focus more time on strategic activities that enable better business decisions. This includes predictive planning, forecasting and modeling for various economic scenarios.
The OneStream XF MarketPlace further extends the value of the OneStream platform with more than 50 downloadable solutions that are fully tested and ready-to-deploy, including account reconciliations, lease accounting, tax provision and several specialized planning applications.
About OneStream Software
OneStream Software
provides a market-leading CPM solution that unifies and simplifies financial consolidation, planning, reporting, analytics and financial data quality for sophisticated organizations. Deployed via the cloud or on-premise, OneStream's unified platform enables organizations to modernize Finance, replace multiple legacy applications and reduce the total cost of ownership of financial systems. OneStream unleashes Finance teams to spend less time on data integration and system maintenance – and more time focusing on driving business performance.
OneStream was named to the 2019 Inc. 5000 and Deloitte 2019 Technology Fast 500 lists of the fastest-growing companies in North America. Learn more at www.onestreamsoftware.com.
About Insider Pro
InsiderPro provides its subscribers with access to in-depth journalism, exclusive research, enterprise product reviews, hands-on advice, editor-curated special reports and feature articles on topics such as AI, machine learning, cloud platforms, analytics, network security, cyber threats, IoT, tech careers and much more. Insider Pro is published by IDG Communications, Inc. Company information is available. at www.idg.com.
Follow Insider Pro on Twitter: @InsiderPro_IDG #BestPlacesIT
Follow IDG on Twitter: @IDGWorld
Follow Insider Pro on LinkedIn
About Computerworld
Computerworld is the leading technology media brand empowering enterprise users and their managers, helping them create business advantage by skillfully exploiting today's abundantly powerful web, mobile, and desktop applications. Computerworld also offers guidance to IT managers tasked with optimizing client systems—and helps businesses revolutionize the customer and employee experience with new collaboration platforms. Computerworld's award-winning website (www.computerworld.com ), strategic marketing solutions and research forms the hub of the world's largest global IT media network and provides opportunities for IT vendors to engage this audience. Computerworld is published by IDG Communications, Inc. Company information is available www.idg.com.
Follow Computerworld on Twitter: @Computerworld #BestPlacesIT
Follow IDG on Twitter: @IDGWorld
Follow Computerworld on LinkedIn
Follow Computerworld on Facebook
Get Started With a Personal Demo
Get Started With a Personal Demo
Hundreds of organizations have made the leap from spreadsheets and legacy CPM applications to OneStream and never looked back. Join the revolution!
Request a Demo
Video
Oops, looks like we couldn't find what you were looking for. Please adjust your filters