Women in Finance: The Evolution of the Finance Function
When it comes to closing the gender equality gap, the Finance field has failed to keep pace with many other professions like medicine and academics. In fact, a McKinsey & Company report found that while male and females in finance begin their careers on equal footing, as the ladder rises, women only account for 19% of the C-suite positions. Why?
OneStream decided to tap into this conversation in our inaugural Women in Finance webinar. This webinar included a virtual panel discussion with top female Finance executives across various industries. Hosted by OneStream Corporate Controller, Pam McIntyre, the webinar featured AGCO CAO, Lara Long, Alicia Allen, VP & Corporate Controller of Dynatrace, and Laura Ciezadlo, Director of Finance at Argon Medical Devices. Here's a recap of the highlights of the webinar.
Challenges Women Face Today
The Women in Finance webinar kicked off with some tough topics of conversation. One of those topics being the challenges that many women face today in the Finance profession and how to overcome them.
Lara Long expressed the lack of female representation, specifically in positions of power, within the male dominated industry of manufacturing. AGCO is an agricultural machinery company that is actively focusing on balancing the gender gap. As CAO, Long is part of the 8% of females in the ACGO global leadership group.
Laura Ciezadlo added on to Long's point. "As a woman in Finance, a challenge that I struggled with is thinking I have to line up to a specific set of standards to 'succeed' in my career. Success looks different for different people." Ciezadlo discussed work/life balance and the importance of investing equal time focusing on both your career – and home life. One does not need to sacrifice one for the other.
Creating a Support System
When asked what advice the women would you give to someone who is looking to advance in their Finance profession, Alicia Allen responded with, "Look to lead." The VP & Corporate Controller explained how critical it is to pave the way for other women in similar situations. She encourages women to spread confidence and stop worrying about time. "Think about your goals and career trajectory without chaining yourself to a timeline. A timeline does not dictate how successful you are."
While Allen had children early in her career, Long spent 14 years focused on her career before having kids. "Either way, we are all clawing our way to the top and we have to be supportive of each other because we each have something to bring to the table." Long continued to stress the importance of training and developing direct reports who will ultimately help progress your career as well. "Mentorship is about mapping out a career path, but sponsorship is about multi-functional teams sharing knowledge and supporting each other."
The Evolution of Finance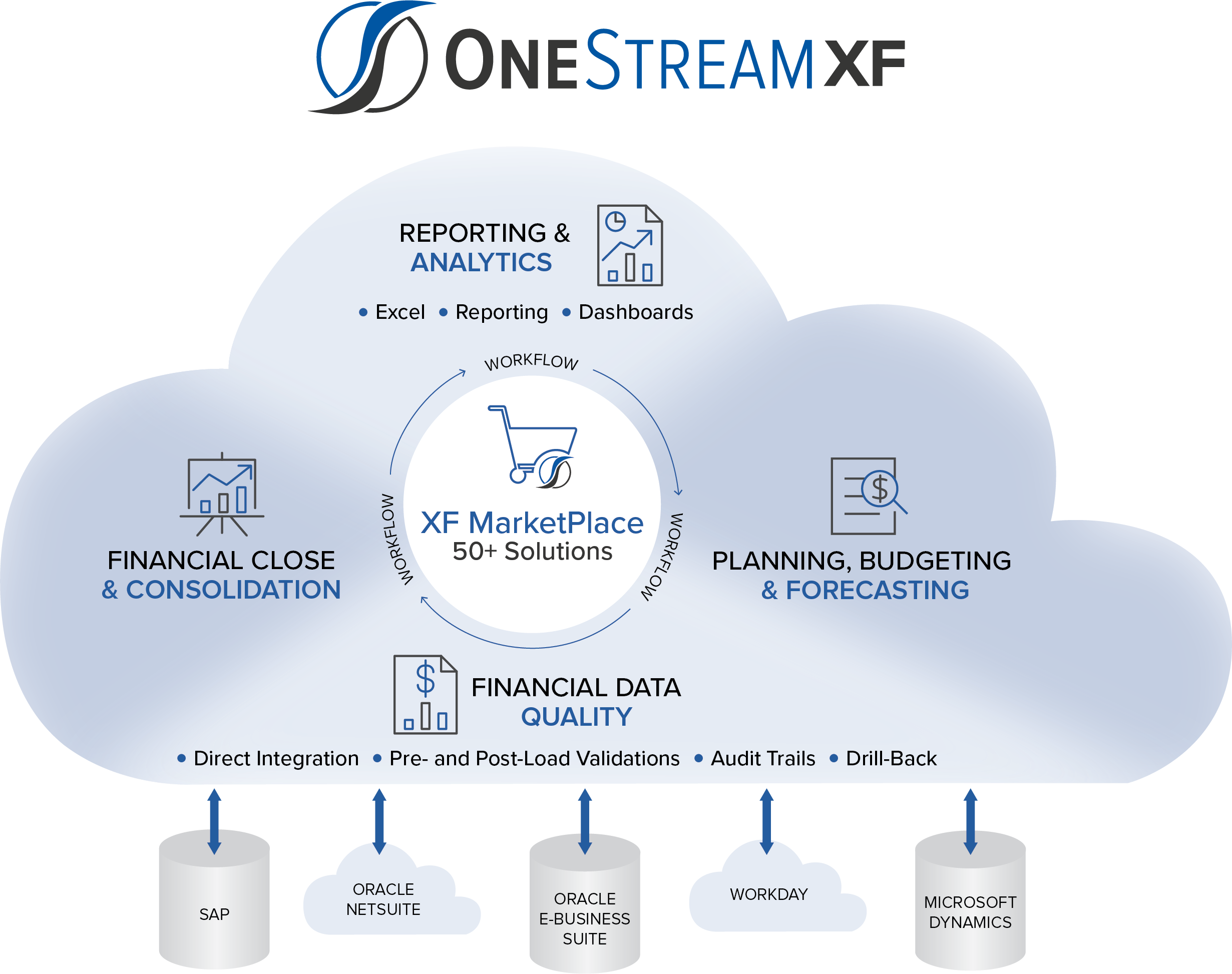 The women discussed their individual roles and how Finance is unleashing its value over time. As Director of Finance at Argon Medical Devices, Ciezadlo has seen the evolution of finance from paper to software-based processes. "Technology has brought us a better reporting experience overall. We now understand our KPIs and what the numbers represent with one version of the truth." Ciezadlo and her team made one big leap from Excel-based consolidation to OneStream, which has been quite successful. "OneStream has given us speed, accuracy and discipline."
According to Long, it's important to recognize that Finance teams are no longer "doers" – rather platforms like OneStream do the work for you with faster, more accurate and auditable data. "With advancements in data analytics and digitization, we have to re-gear our education of young Finance students on how to be analyzers and thinkers," said Long. "Technology allows us to cut costs by redeploying staff to more value-added activities."
Allen added: "The value prop of the Finance department is no longer on collecting the numbers. The need is all about data analysis. OneStream accelerated our capability of digging into the data." OneStream does the validation for you so you can spend more time on analyzing the numbers by slicing and dicing the data as needed.
6 Steps to Leading at Speed
With the Women in Finance webinar series, OneStream's goal is to develop a community of women in Finance who will help each other with career development, peer relationships and mentorship skills. These types of conversations are so important to women in Finance at all levels of our careers because they give us confidence in our own paths while enabling us to connect positively with the greater community. To learn more about the Women in Finance webinar, watch the replay here.
Get a Live Demo of OneStream
Get a Live Demo of OneStream
Hundreds of organizations have made the leap from spreadsheets and legacy CPM applications to OneStream and never looked back. Join the revolution!
Request a Demo
Video
Oops, looks like we couldn't find what you were looking for. Please adjust your filters