Coming Soon: OneStream's Architect Certification Program
In today's marketplace, the ability to distinguish yourself is critical to creating and maintaining a competitive advantage. Here at OneStream, we take pride in our mission of delivering 100% customer success. It's why we exist. It also drives every decision we make, seeking always to provide our customers with the most powerful corporate performance management (CPM) solutions in the world. Which is why when our customers speak, we listen.
And then we act.
That's why we are thrilled to share that OneStream is in the process of launching a new world-class certification program for system administrators and implementation consultants.
Coming Soon: OneStream Lead Architect Certification Exam
The first exam is designed for Lead Architects with at least 2-3 years of experience in the field and over a year working with and successfully implementing multiple OneStream projects. Consultants with enough study and hands-on experience could feasibly pass the exam too.
The Lead Architect exam will be available to partners, customers and OneStream employees. Here are a few details about the exam:
The exam will be online and remotely proctored through video.
The exam consists of a hybrid of traditional multiple-choice questions and hands-on, performance-based job tasks.
The hybrid approach is designed to validate technical knowledge, skills and abilities aligned to how you actually do your job.
To prepare for the exam, we'd recommend a combination of the OneStream Foundation book (more on that in a minute!), formal training material, commonly referenced product documentation and real-world scenarios. Demonstrate Your Knowledge, Skills and Abilities
This exciting opportunity gives you a chance to demonstrate your knowledge, skills and abilities by taking the OneStream Lead Architect Certification Exam in a live, cloud-based lab environment. You'll be presented with a series of instructions to perform tasks that align with OneStream's implementation lifecycle. Each job task will present a "real-world" situation, allowing you to demonstrate your abilities. There will also be traditional multiple-choice questions because we recognize that we cannot measure all knowledge and skills with a hands-on lab due to complexity and time.
The exam will cost $1,000 USD and be timed in its entirety considering the amount of time it would take to complete tasks for a live implementation project. Additionally, the exam will have delayed scoring, ensuring that OneStream performs industry standard statistical analyses on all exams to ensure compliance.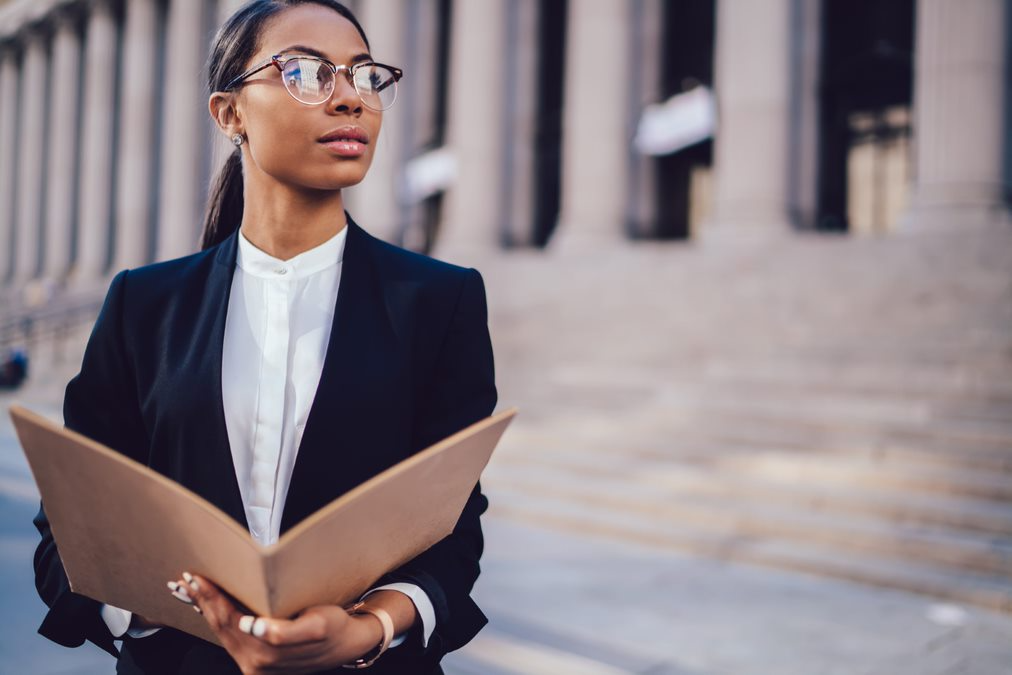 Multiple Certification Levels
Based on feedback from customers and partners around the world, the new OneStream Certification Program will feature multiple certification levels and learning paths. We will also provide exam preparation materials for all four of the following role-based certification levels:
Administrator
Lead Architect
Specialist Architect
Master Architect
Stay tuned as we roll out study guides, exam preparation webinars, a hands-on lab environment, and a mix of formal and informal on-demand, modular training content addressing the "how" and "why."
Creating Your OneStream Foundation
As part of our new OneStream Press, which is designed to enable our community to publish OneStream collateral of interest, we are also preparing to launch our first book titled "OneStream Foundation: The Definitive Reference to Design, Configure and Support Your OneStream Platform."
As the proven alternative to legacy, connected CPM solutions, OneStream (see Figure 1) unleashes the power of Finance by unifying CPM processes – such as planning, financial close & consolidation, reporting and analytics – through a single, extensible solution.  Our platform enables Finance teams to empower the enterprise with financial and operational insights from the same data to support faster, more informed decision-making.  And it does all of that in a cloud platform designed to continually evolve and scale with your organization.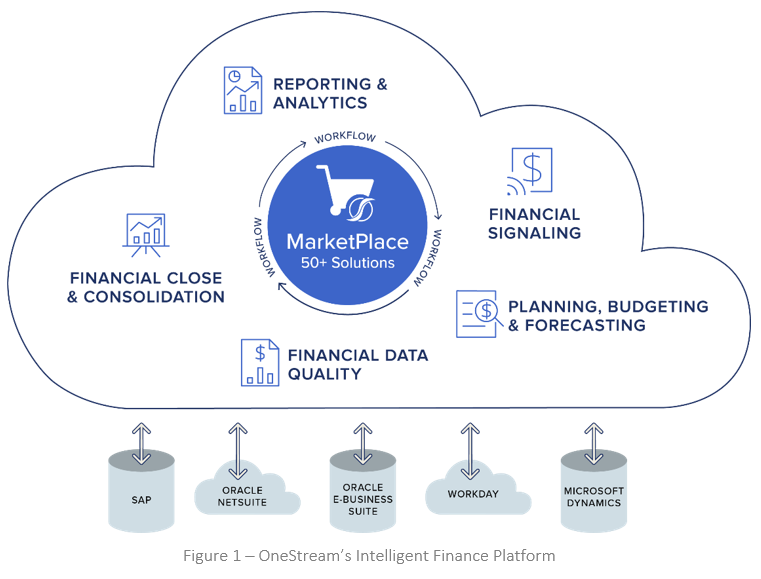 In the book, OneStream's team of experts break down each part of implementation, dive into the design aspects and detail the guiding principles.  This book is a practical guide packed with many of the details you'll need to know to pass the certification exam.  Through the key topics covered, you'll learn how to do the following:
Manage your implementation with our methodology
Understand design and build concepts
Build solutions to consolidate financial data and develop planning models
Create data integration solutions that will feed your models
Develop workflows to guide and manage your end users
Advance your solution with rules and security
Take advantage of detailed data reporting with tools such as Analytic Blend, Advanced Excel reporting and Dashboarding
Tune your performance and optimize your application
And that's just to start!  Look for more coming titles from OneStream and our partner community from OneStream Press!
In the meantime…
Join the OneStream Community
We have also heard customers and partners say that you want a community to share knowledge, and that includes having a single location to find information on implementing OneStream.  And we're delivering just that. The new virtual community will include blogs, forums, groups and bulletins on best practices. Future items will include the ability to vote on ideas for improvements to the software, podcasts and "ask me anything" videos.  So be on the lookout for the new ONE Community coming soon.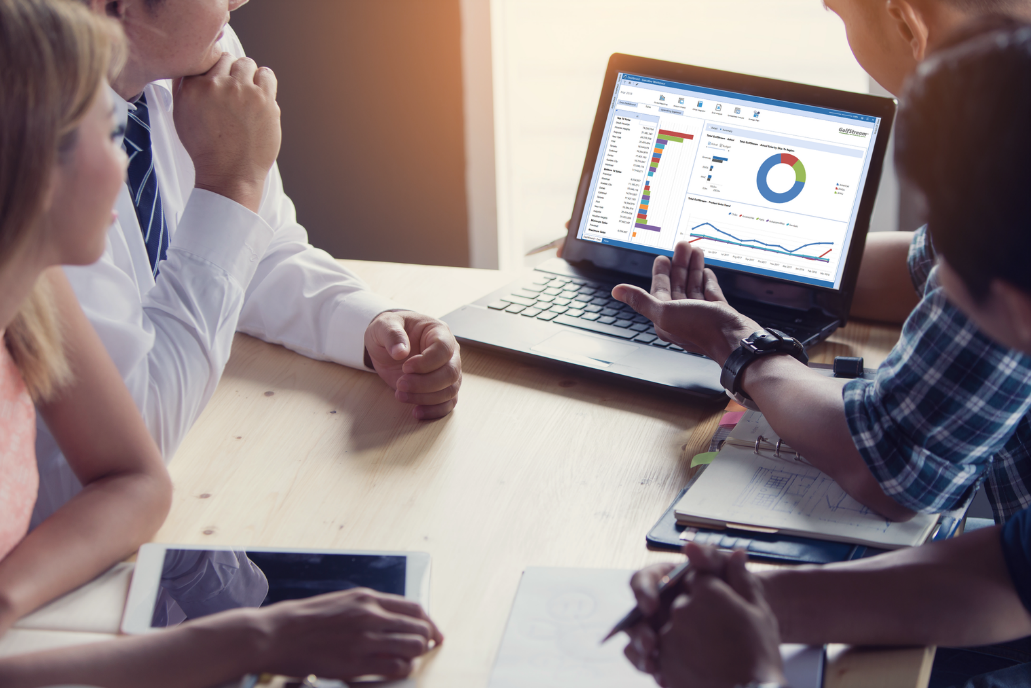 Setting a New Standard for CPM
Finally, once you pass the Lead Architect exam and earn the OneStream Certified status, you'll be awarded with digital credentials. The OneStream verified digital credentials will enable you to extend your professional brand, further distinguishing you in the marketplace. Digital credentials replace the old-school PDF certificates (although those will still be available too) so that you can share your verified certified status on your LinkedIn profile, on your resume or even on a customer presentation.
We look forward to announcing more information about OneStream's Certification Program in the coming weeks. If you haven't already, subscribe to our blog or follow us on LinkedIn or Facebook to stay connected and be among the first to hear about new announcements.
Sign Up Today and Become OneStream Certified
Are you ready to get OneStream certified? Visit our Certification site for additional information, or email us if you have additional questions.
Get a Live Demo of OneStream
Get a Live Demo of OneStream
Hundreds of organizations have made the leap from spreadsheets and legacy CPM applications to OneStream and never looked back. Join the revolution!
Request a Demo
Video
Oops, looks like we couldn't find what you were looking for. Please adjust your filters