Kennametal Replaces Hyperion, Unifies Planning & Reporting with OneStream
Transforming finance processes can be difficult when the organization is relying on legacy corporate performance management (CPM) applications that are fragmented and require a lot of staff time and effort to maintain. When this is the case, planning and reporting processes often take too long, and the Finance team has little time available for value added analysis and decision support. Moving to a modern, unified CPM platform has been a proven approach to remedying this situation.
A good example is Kennametal Inc., an industrial technology leader with 9000 employees in 60 countries and almost $2B in annual revenue. With an SAP HANA ERP system being used to handle transaction processing, Kennametal had been using Oracle Hyperion Financial Management (HFM), FDM, and Hyperion Planning for 15 years, but the products had been receiving little investment from Oracle and were no longer meeting the company's requirements. The administrators of the Hyperion applications were so consumed by maintaining the products they had little time for value-added work.
Unifying Consolidation, Reporting and Planning with OneStream
As they began looking for alternative solutions, it became clear the Kennametal team needed an intuitive solution that could be easily learned and navigated by users with limited support from the administrators. The team evaluated several alternatives and selected OneStream Software as a unified solution for financial consolidation, reporting and planning.
With the help of OneStream partner GID Solutions, the initial implementation of OneStream focused on replacing HFM and FDM for financial close, consolidation, reporting and account reconciliations. The second phase focused on replacing Hyperion Planning and was completed in four months, including financial, capital and sales planning.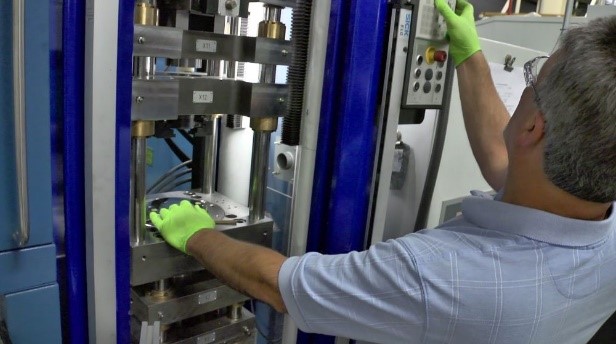 To address the planning needs of non-Finance users, GID Solutions configured planning and forecasting dashboards that provided the users with intuitive data entry forms that could be used via the web interface or via Excel. The dashboards included built-in instructions to guide users and included a mass upload template that could handle multiple cost centers at the same time. The planning and forecasting dashboards include targeted consolidations based on user security as well as on-demand reporting with drill-down capabilities.
Unified Processes, Less Maintenance and Painless Upgrades
The implementation of OneStream at Kennametal has yielded many benefits to the finance and line of business teams. According to Karrie Sebring, Manager Financial Systems and Processes at Kennametal, "The biggest benefit of OneStream is that we now have one, unified application supporting multiple processes that's much easier to maintain. This includes integrated financial consolidation and planning, and integrated capital planning."
Continued Ms. Sebring, "We have also been able to get account reconciliations out of Excel, providing more controls, easier reporting and alignment with consolidated financial reporting. The OneStream is much easier to maintain than our multiple legacy applications and upgrades are literally just a few hours, vs. many months and at a high cost with our prior system."
Learn More
To learn more about the benefits Kennametal has achieved by converting their legacy Hyperion applications and Excel-based processes to OneStream's unified platform, check out the full case study and contact OneStream if you are ready to leave your legacy systems behind!
Get a Live Demo of OneStream
Get a Live Demo of OneStream
Hundreds of organizations have made the leap from spreadsheets and legacy CPM applications to OneStream and never looked back. Join the revolution!
Request a Demo
Video
Oops, looks like we couldn't find what you were looking for. Please adjust your filters