How the Events of 2020 are Impacting Performance Management in 2021
2020 was a year like no other in recent history. The global pandemic and disruption it caused created planning and forecasting challenges for every organization. As we kick off the new year, now organizations must prepare, and do so quickly, for continued volatility and potential disruptions that may lie ahead.
This was the focus of a recent OneStream Software webinar, moderated by yours truly. The webinar featured Craig Schiff, Founder and CEO of BPM Partners and Scott Stern, Sr. Director of Product Marketing at OneStream Software. Read on to learn about the key market trends that were revealed and how organizations are responding to the new normal.
Wake-Up Call for Finance Transformation
The webinar kicked off with Craig Schiff's review of key market trends in Business Performance Management (BPM – a.k.a. Corporate Performance Management/CPM) and the impact the pandemic had on BPM projects and technology evaluations. Craig Schiff is an industry veteran with over 30 years of experience in analytic applications, BI and BPM solutions. He's currently CEO of BPM Partners, an advisory firm that helps organizations address BPM challenges and evaluate solutions.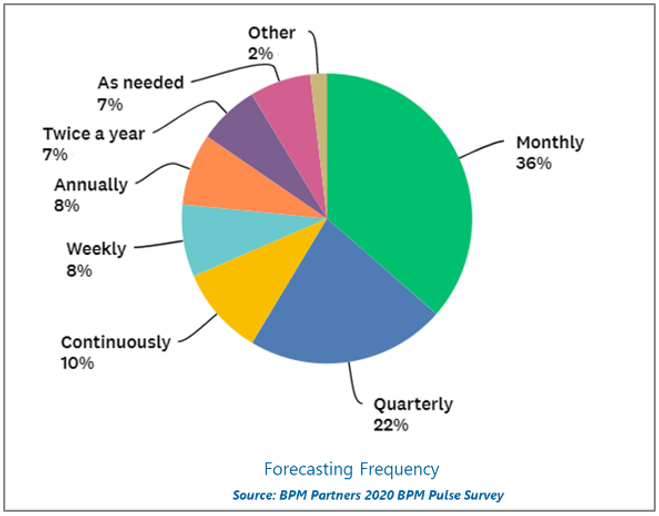 In Mr. Schiff's 2020 BPM Pulse survey, 62% of respondents said the disruption caused by the pandemic caused them to put increased focus on BPM projects. Key BPM processes that were viewed as more important included:
Strategic Planning
More Frequent Forecasting
Scenario Modeling
Cash Flow Forecasting
In the same survey, 65% of respondents indicated their BPM projects were part of a broader Finance Transformation initiative. The BPM Pulse survey also highlighted changes in the nature of financial planning and analysis in response to the pandemic. This include a shift to more frequent/continuous planning, more focus on operational analytics, data visualization and on cash flow vs. revenue forecasting.
Here are a few other key market trends highlighted by the 2020 BPM Pulse survey:
Rebirth of Integrated Business Planning
More focus on detailed Transactional Analysis
More focus on detailed Profitability Analysis
Increasing interest in Predictive Analytics and Machine Learning
More interest in solutions that align Financial Consolidations with Planning, Budgeting, Forecasting and Analysis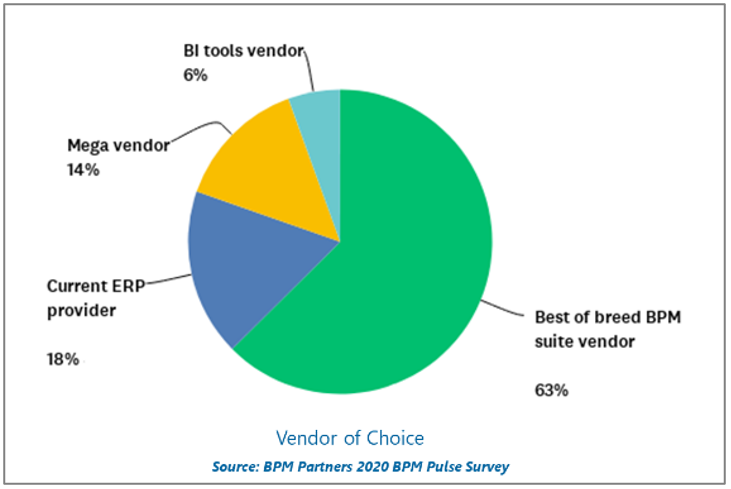 As organizations begin their identification and evaluations of new BPM solutions, 63% of respondents to the 2020 BPM Pulse survey said they preferred to purchase from best of breed BPM vendors vs. 18% who said their preference was their current ERP provider.
This is not surprising, since most organizations have multiple ERP systems they need to integrate, so an independent solution is typically a better fit. Key requirements for a new solution include the following:
Ease of Use
Cloud-based Solutions
Rich Functionality
Extensibility
High Performance and Scalability
Unified Solution
The results of the BPM Pulse survey are very consistent with what OneStream Software is seeing in the market. To discuss this in more detail, I interviewed Scott Stern to get his perspective on how OneStream customers have been responding to the pandemic and how they are using our platform to survive and thrive through uncertainty.
OneStream's View on Planning and Performance Management
Mr. Stern commented that static budgets are no longer working for most organizations, due to increased economic volatility and market disruptions. Organizations are adopting more agile planning and forecasting techniques and are also putting more focus on aligning strategic, financial, and operational planning to improve organizational agility.
And while many organizations continue to focus on streamlining the financial close and reporting process, and drive for more agility in planning – there's a new inflection point arising. It's the increasing demand for access to detailed transactional data that can be aligned with financial data and used to identify key trends and signals that can impact decision making on a daily and weekly basis. OneStream calls this process "Financial Signaling," and a growing number of customers are extending their use of the platform in this way to get beyond the period-end close and reporting cycle and "lead at speed."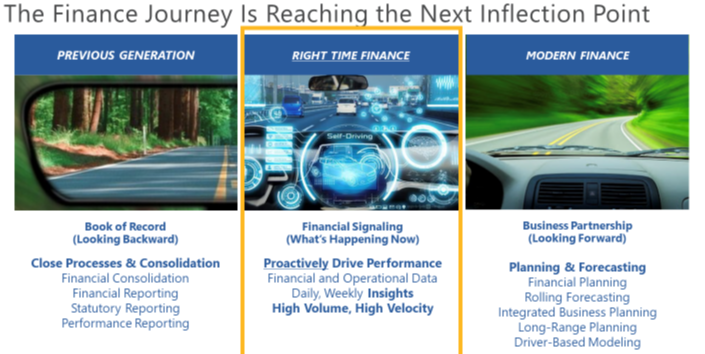 Mr. Stern then highlighted the key capabilities of OneStream's platform that allow us to support agile FP&A as well as the concept of XP&A (eXtended Planning and Analysis) which extends and aligns financial planning to operational planning across the enterprise. This includes the core planning of the platform, specialty planning solutions from the OneStream MarketPlace, Extensible Dimensionality®, the ability to blend summarized financial data with detailed operational data to support Financial Signaling.
Mr. Stern then highlighted how customers such as McCain Foods and BDO are using the OneStream platform to support daily reporting and analysis of transactional data related to Sales, Working Capital, Credit Risk, Project Profitability, Labor Productivity and other metrics.
Learn More
The webinar wrapped up with a view into OneStream's plans to extend the platform with Machine Learning capabilities in 2021 that will help organizations take their planning and forecasting processes to a new level of sophistication.
To learn more, watch the replay of the webinar and feel free to contact OneStream if your organization is looking to digitally transform finance processes and lead at the speed required to navigate future economic disruptions.
Get a Live Demo of OneStream
Get a Live Demo of OneStream
Hundreds of organizations have made the leap from spreadsheets and legacy CPM applications to OneStream and never looked back. Join the revolution!
Request a Demo
Oops, looks like we couldn't find what you were looking for. Please adjust your filters