Grupo Traxion Gains Accurate Financial Reporting with OneStream
While rapid M&A activity can provide a strategic platform for future growth, it can also introduce operational challenges. For example, an organization will often end up with multiple companies that are different in many ways, from operating models to ERP and other systems. This was the case for Grupo Traxión, a leading logistics and auto transport organization comprised of 32 companies, each with their own ERPs, chart of accounts, and philosophy of work. But by implementing a modern corporate performance management (CPM) platform, Grupo Traxión was able to ditch their manual Excel-based processes with a unified approach for financial consolidation and reporting across the enterprise.
About Grupo Traxión

Headquartered in Mexico City, Grupo Traxión offers unique and comprehensive solutions of cargo and logistics auto transport, and school and personnel transportation services. Through these two operating segments, Grupo Traxión provides domestic and international ground self-transport services in a highly fragmented market. Through its diversified fleet of trucks and buses, as well as its rigorous maintenance and renovation programs, Grupo Traxión has the capacity to provide high quality services in the Mexican Republic and to coordinate continuous services to the United States.
Challenges with Excel
Grupo Traxión was using Excel® spreadsheets for financial consolidation and reporting, but inconsistencies in data collection from each entity created a long and inefficient month-end close process. There was a lot of pressure on the regional controllers to add balances for the spreadsheets of each entity and department. Meanwhile senior management lacked visibility into the individual business segments, which limited their ability to perform detailed analysis and support strategic decision-making.
A Better Way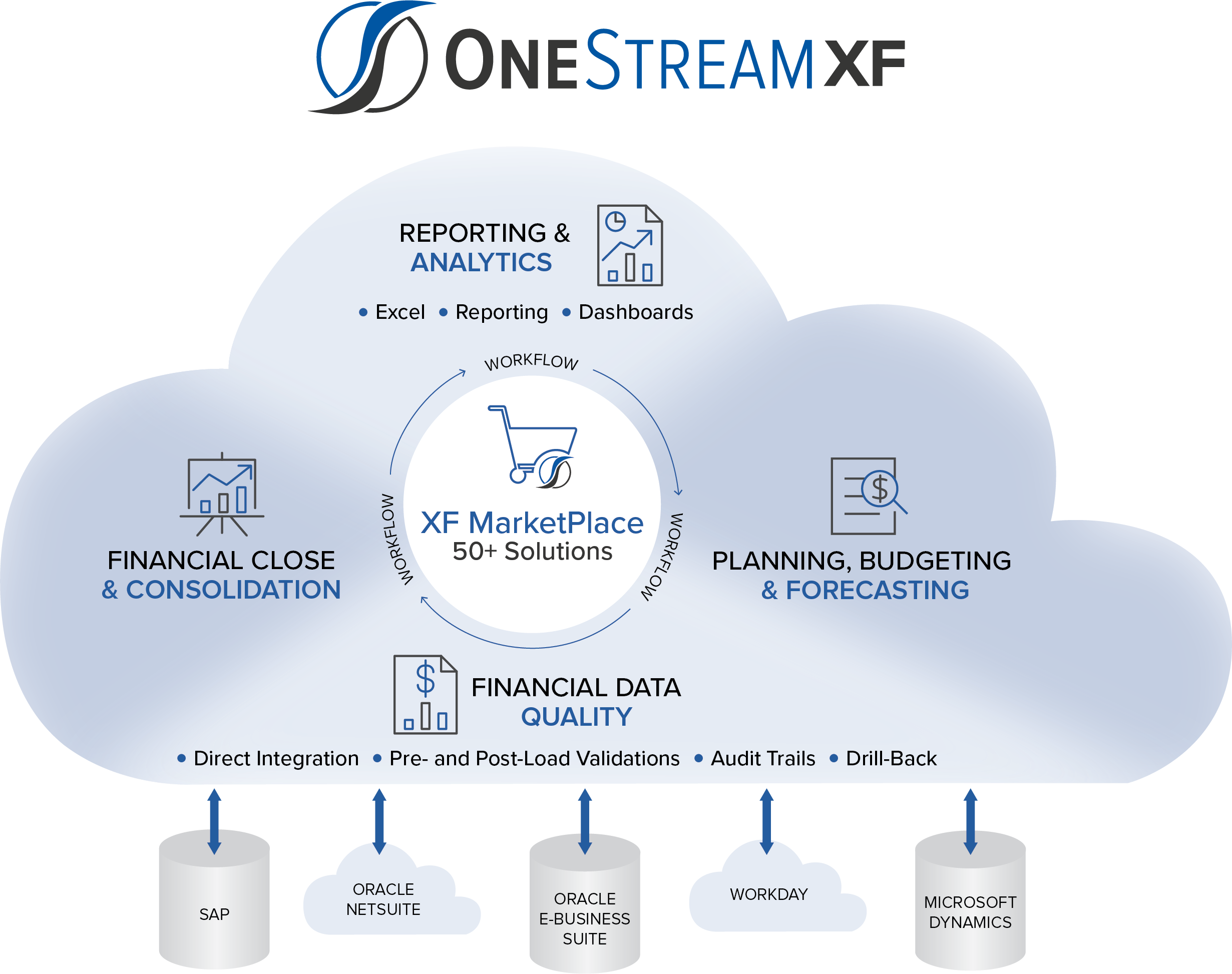 Grupo Traxión's vision was to deliver and analyze information in a better way. Qlik View and Power BI did not meet their financial consolidation needs, and the Oracle and SAP EPM products were too complex, with difficult data integration capabilities. Outliers Consulting, a Silver Plus partner of OneStream based in Mexico City, showed Grupo Traxión how OneStream XF would meet its requirements, including the ability to integrate and map multiple data sources into a single chart of accounts.
Phase 1 of the implementation process focused on financial close and consolidation, which was successfully implemented within a swift six-month period. Phase 2 is focused on collecting and combining non-financial and financial data to achieve a solution with analytics capabilities at an operational division level. At the end of Phase 2, OneStream will be extended to budgeting and forecasting.
Confident Financial Results
As the single point of truth for all reporting, OneStream provides Grupo Traxión with more confidence in their consolidated financial results. The financial close process has been reduced from five to two days by switching from Excel to OneStream. OneStream's XF MarketPlace enables Grupo Traxión to save costs while adding value to their existing installation with solutions like Guided Reporting and Task Manager to help track and control the close and consolidation process. With OneStream, the individual companies can now control their numbers, which provides senior management confidence in the accuracy of the financial statements of the company. Grupo Traxión now has all the relevant details of the financial statements at the individual entity level with full transparency between corporate and the individual entities.
OneStream also provides individual entities the power to reconcile their intercompany balances with other entities before the month closes to ensure complete and accurate details of their balances. Not only is it easier to access data, but OneStream makes it easier to make strong, quality decisions.
Learn More
We invite you to learn more about Grupo Traxion's mission to connect and directly analyze information from 32 companies all in one unified system. Check out our customer success story to hear from the finance team at Grupo Traxión on how they've been able to improve decision-making with OneStream XF.
Get a Live Demo of OneStream
Get a Live Demo of OneStream
Hundreds of organizations have made the leap from spreadsheets and legacy CPM applications to OneStream and never looked back. Join the revolution!
Request a Demo
Video
Oops, looks like we couldn't find what you were looking for. Please adjust your filters