Embracing the Digital Finance Journey with Modern CPM Solutions
Repetitive motions and expected outcomes. We often find ourselves in a series of habits that quickly turn into an everyday routine. For example, each morning you may follow the same steps: Wake up, brush teeth, shower, get dressed, make coffee, eat breakfast, check phone. Why? Often, it's because there's a sense of familiarity and comfortable routines can help you stay organized and productive. But there's also a trap.
While routines can help you maintain a certain productive momentum, sometimes they can limit your ability for breakout performance.
Finance is filled with routine. From the monthly financial close and reporting, to quarterly forecasting, to analyzing trends, there is a repetitive cycle that can be found across most Accounting and FP&A teams. Part of that consistency comes from using tools and resources that are tried-and-true and familiar. But are those familiar tools only helping you maintain a status quo while hindering your digital finance journey towards innovating processes and creating new insights?
Breaking the Status Quo
Using tried-and true methods is a sound strategy with certain aspects of the job. But when the organization has outgrown existing tools or if Accounting and FP&A staff are spending more time moving and reconciling data rather than doing analysis it might be time to consider an alternate solution.
For example, if your organization is stuck using cumbersome spreadsheets or legacy corporate performance management (CPM) that create silos of data, you're probably not maximizing your value. If you want to transform finance and be a stronger business partner you need to embrace a digital finance strategy to shake up the status quo.
If replacing spreadsheets and legacy applications is something you've shied away from, consider this: What is the risk to your progress of sticking with these legacy tools or spreadsheets that are hindering you and your organization from growing and evolving?
What if you could finally break free from the routine by combining all the functionality of your existing applications for planning, financial consolidation and reporting in a single, unified platform? Would you consider the opportunity?
Leading at the Speed of Business
Ensuring you have efficient reporting and planning processes, and empowering executives and managers with critical insights is essential for Finance teams to lead at speed in a competitive, constantly shifting market. The right corporate performance management (CPM) solution will not only empower Accounting and FP&A teams, it will mitigate potential risks, compliance or otherwise by evolving and adapting to your organization's changing needs over time. And it is a key foundation for digital finance transformation.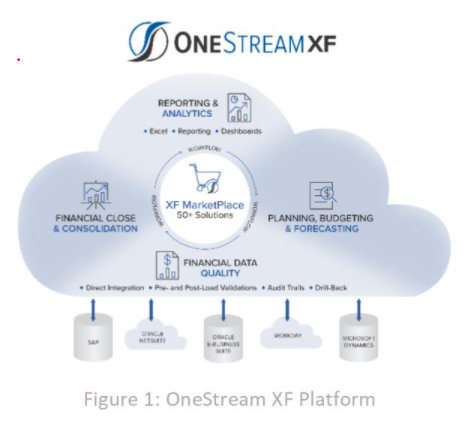 Finance teams are hungry for these kinds of tools too. A staggering 77% of those working in FP&A want to be more proactive and aligned with their business partners across the ecosystem, according to a survey by FSN. Yet only 50% of Finance teams feel they have the tools they need to address the strategic demands of today's business environment. A modern CPM platform like the OneStream Cloud unifies and simplifies finance processes (see Figure 1), enables improved business insights and helps finance teams become better business partners.
Modern Performance Management in Action
Top performing organizations leverage OneStream XF Cloud to streamline the close, deliver timelier and more accurate financial and operating results, and perform agile planning and forecasting that enables management to dynamically align action plans to respond to changing business conditions. Empowering finance teams to swiftly analyze and confidently act on the latest insights will spark a positive ripple effect throughout the organization.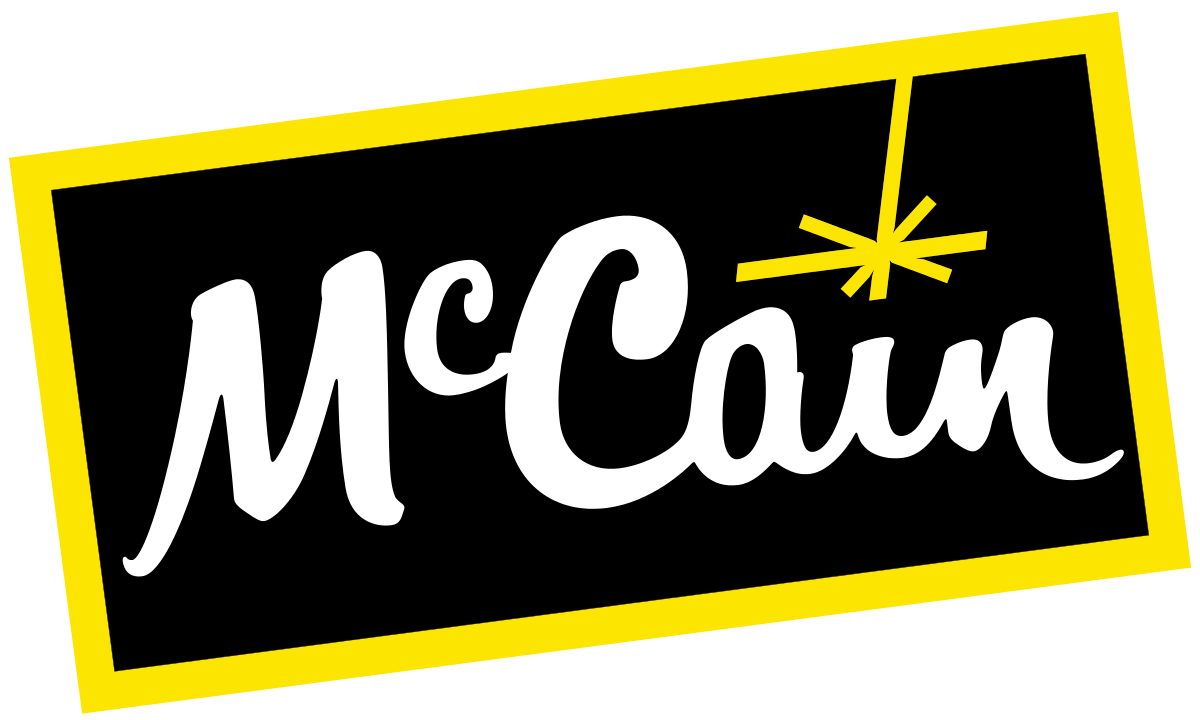 – McCain Foods is using the OneStream XF Cloud to make better, faster decisions. They moved beyond the month-end close and reporting process and are now loading and analyzing sales volume and working capital on a daily basis. Though graphical dashboards, the company's CFO and finance team can now look at 7, 13, 21, and 28-day trends compared to the prior year, allowing them to spot key shifts and adjust their forecasts accordingly.

European retailer Hunkemoller is also seeing huge time savings by implementing OneStream XF Cloud powered by Microsoft Azure. They save 36 days per year on financial close processes, leaving them with over a month's worth of extra time to focus on data and analytics and drive new business opportunities.
As legacy CPM tools and processes continue to age, they require constant reconciling of data between systems and workarounds to address new business requirements. Wasted time is wasted opportunity, and if your finance and IT teams spend all their time moving and reconciling data, they aren't able to focus on activities that drive business value.
Empowering your organization with OneStream's modern, unified consolidation, reporting, planning and analytics platform will enable you to breakthrough limiting routines to become a stronger business partner and maximize new business opportunities.
Learn More
To learn more, check out our eBook titled "Data Shift: Stepping into the Future of Digital Finance" and contact OneStream today if you are ready to break free from the status quo.
Get a Live Demo of OneStream
Get a Live Demo of OneStream
Hundreds of organizations have made the leap from spreadsheets and legacy CPM applications to OneStream and never looked back. Join the revolution!
Request a Demo
Oops, looks like we couldn't find what you were looking for. Please adjust your filters