Data-Driven Analytics: How it's Transforming Finance and Baseball
Digital transformation is everywhere we look.  Smart phones, smart cars, smart appliances, smart finance departments and smart sports teams.  Within finance, digital transformation helps organizations master the execution of routine processes such as closing the books, accurately reporting financial results, managing budgets and controlling costs.  And the use of cloud-based applications is helping many finance departments stay productive these days while working from home.
Automating routine processes is also helping finance organizations transform their roles as strategic business partners. How? By leveraging technologies to improve collaboration across functions, support driver-based rolling forecasts, empowering managers with financial and operational insights, and leveraging data visualizations and advanced analytics to improve decision-making.
In major league baseball (MLB), analytics is playing an increasingly important role in analyzing performance, evaluating players and making on and off-field decisions.  This was the focus of a recent webinar sponsored by OneStream titled "Data-Driven Analytics:  How the Smartest Man in Baseball Can Help Finance Hit a Home Run."  Read on to learn more.
Who's the Smartest Man in Baseball?
While the start of the 2020 season has been delayed due to the COVID-19 pandemic, we had an opportunity to talk about baseball and analytics with a man known as "The Smartest Man in Baseball" – Craig Breslow.
Mr. Breslow is a former professional baseball pitcher who now works in the front office of the Chicago Cubs.  He played in MLB for 13 seasons, with several teams including two stints with the world champion Boston Red Sox.
Prior to his professional baseball career, he graduated from Yale University with a B.A. in molecular biophysics and biochemistry, and gained admission to the NYU School of Medicine, which he deferred after being drafted in 2002 by the Milwaukee Brewers.   He was nicknamed the "smartest man in baseball" by a writer for the Minnesota Star Tribune during his first stint with the Minnesota Twins in 2008.
Craig has lived up to his nickname as "the smartest man in baseball" by becoming a true student of the physics of the game – and by applying analytics both as a player and now in baseball operations with the Chicago Cubs. During the webinar he shared the story of his journey through MLB, and the lessons he's learned through the implementation of analytics in both on-field and off-field initiatives.
The History of Analytics in Baseball
During his formal presentation, Mr. Breslow documented the history of analytics in baseball.  This goes as far back as the 1850's when Henry Chadwick first developed the box score.  Almost 100 years later, in 1946 the Cleveland Indians player/manager Lou Boudreaux employed "the shift" vs Boston's Ted Williams based on statistics about where he was most likely to hit the ball.  A year later in 1947, the Brooklyn Dodgers manager Branch Rickey employed the first team statistician, Allan Roth.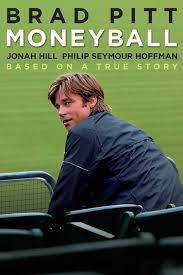 In 2003, the use of analytics in baseball was made famous by the Michael Lewis book and movie "Moneyball", which highlighted the extensive use of analytics to identify and recruit under-rated players by the Oakland Athletics to create a more competitive team against bigger-market teams.  Since then the use of advanced analytics in baseball has continued with the rollout of Pitch F/x in all MLB stadiums and the Statcast tracking system.
Mr. Breslow went on to highlight the expanding use of analytics in baseball and the impact on staffing – including the background and skills of managers, growth in front-office and coaching staffs, and now player development as the next frontier. He also highlighted his own use of analytics to fine-tune his pitching approach over the course of his career, including throwing motion, use of specific pitches and strategies against specific batters.
Current State of Baseball Analytics
Mr. Breslow concluded his presentation with a discussion of some of the challenges MLB front offices face in their use of analytics, which are similar to the challenges finance teams may face in broadening their use of analytics in business.  Here are a few examples:
Biases – such as putting too much faith in recent performance or experiences
Human Element/Culture – getting non-believers to embrace and understand the use of analytics in decision-making
Rapidly-Changing Environments – navigating volatile conditions and variables that can't be controlled
Sample Size/Lag Issues – weighting recent, actual performance vs. lagging performance data
Variance – short-term trends versus the bigger picture over time
Following his presentation, Mr. Breslow fielded several questions from the virtual audience, and shared several anecdotes from his 13 years of MLB experience.
Lessons Learned
So what lessons can be learned by comparing the use of analytics in baseball versus finance and business?  Below are some key points highlighted at the conclusion of the webinar:
Digital laggards can derail creating an analytics-focused culture
Applied intelligence can convert data points into actionable information
Communicate results/recommendations in the context of decision/decision-maker
Strong fundamentals are a prerequisite for impactful analytics
Data volume impacts predictive accuracy/confidence
Gut feel/local knowledge still has a place in data-centric decision-making
To learn more, I encourage you to watch and listen to the replay of this webinar.  And if you need help in your digital transformation of finance and use of analytics, feel free to contact OneStream.  Stay safe and healthy everyone!
Get a Live Demo of OneStream
Get a Live Demo of OneStream
Hundreds of organizations have made the leap from spreadsheets and legacy CPM applications to OneStream and never looked back. Join the revolution!
Request a Demo
Video
Oops, looks like we couldn't find what you were looking for. Please adjust your filters