The Power of Customer References in CPM Software Evaluations
The, time, effort and research that goes into an organization's decision to purchase enterprise software can be substantial. And given the risk inherent in these decisions, that's a lot of responsibility to put on any individual or group, especially since the typical evaluation cycle is around 6-12 months for corporate performance management (CPM) software. Between internet research, webinars, product demos, sales pitches, consulting trusted advisors, reading analyst reports… it's a LOT of information to digest.
As a Pre-Sales Consultant, I get to go out on the front lines for OneStream Software and prove that we can meet customer requirements. But behind my sales façade is the heart of a consultant – who must understand the customer's needs and know that the functionality we provide is going to solve their problems. When speaking with a prospective customer I often have one of two reactions: heartbreak or humor.
Beware of So-Called "Independent" Consultants
On one hand, it breaks my heart to meet a prospect that has experienced a failed or half-hearted software implementation and put tireless hours into making something work without resolution. Then it becomes my mission to give that organization hope again; and help them get their nights and weekends back. On the other hand, I'm constantly humored by the information that is provided by competitors, and un-educated consultants about OneStream. Considering most of them have never actually touched the software, it's hard for them to provide accurate guidance to any prospect, since their view is slanted in one direction.
I've recently been humored by the fact one particular consultant who has never implemented OneStream stated to a prospective customer that "OneStream isn't scalable." Now take the humor out of the statement and let's focus on what "scalable" means. By definition, a scalable software solution can increase its functionality and capacity based on increasing customer needs over time.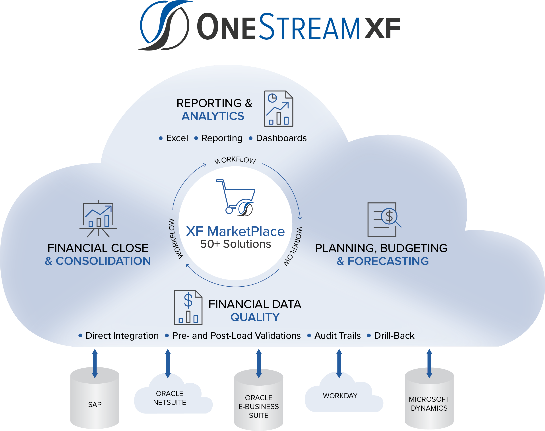 The Meaning of Scalability
Breaking that down as it relates to OneStream, I'll start with functional scalability. From a deployment standpoint, OneStream doesn't charge by application because we provide a unified platform, one application, with multiple capabilities. For example, one application provides you Budgeting, Planning, Forecasting, Consolidation, Financial Reporting, Account Reconciliation, Transaction Matching, Tax Provision, Document Management…and more!
That's right, the platform offers a wide array of core functionality, then optional solutions from our XF MarketPlace are loaded directly into the same application, extending the capabilities and leveraging all the functionality and data already in place. The XF MarketPlace is a true benefit to our customers and allows them to extend the functionality however they need to within their organization.
Now all that functionality means generating a lot of data points, so next is data scalability. OneStream is converting some of the world's largest organizations from their legacy CPM solutions to our unified platform. When the world's largest retailer selects OneStream, it's because they know it can handle their data volumes. But let's not forget, one of the most complex Hyperion installations in Europe, that had 11 instances of HFM, has been using a single instance of OneStream for 4 years so this is nothing new to us. OneStream released Analytic Blend last year that expands our data consumption and reporting capabilities even further, aligning detailed operational data with governed financial data to identify key trends and signals in your business.
Which leads me to my final point… market scalability.
Customer References at Scale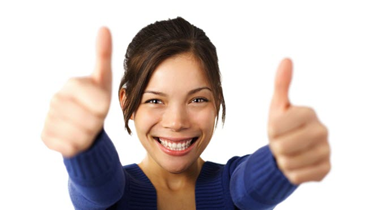 While we have been growing rapidly, OneStream has been criticized for our relative lack of market presence compared to the mega-vendors; however, this is a true testament to our mission statement, to deliver 100% customer success. This means scaling at a rate that can be supported by OneStream and our partner community. With over 500 customers now, we have a broad pool of resources prospective customers can consult with – other customers who are already using the software!
Now each company has its uniqueness but at the end of the day, when we're talking about corporate Finance and Accounting, you can always find someone doing something similar to your company. Now whether that similarity is data volumes, data granularity, allocations, currency analysis, or industry requirements, someone out there will be able to provide a rewarding conversation with you and your team about how they implemented their CPM software. They can also talk about the support that was provided by the vendor during and post implementation, and the value they are getting from their investment. Their experiences will be your reality if you go with the same vendor.
Customer references are an important aspect to any vendor evaluation since these organizations have been in your shoes. One reference can provide invaluable insight into the vendor and the product. What's even more validating? Five companies that are doing what you need to do. Even better, you guessed it, 10 companies doing what you want to do in the software further qualifies the software's capability.
Don't Forget About Customer Reviews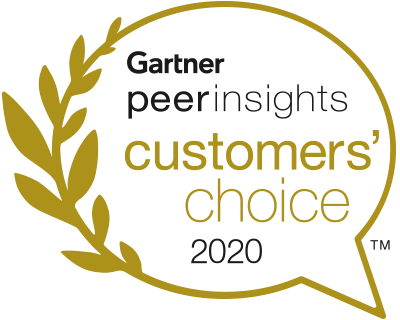 Lastly, one channel you should leverage in your research are independent customer reviews, such as Gartner Peer Insights. These reviews are done by users of the solutions that had a choice to write a review, it's not a pay to play situation. It's an easy way to see a wide array of customer testimonials without any input from the vendor. The devil is in the details, so be sure to read what people have to say about their implementation, support, and go-live support in the review. If anything, it will bring you some humor, I always get a little chuckle from these.
Learn More
As I mentioned earlier, there's a lot of information to digest when evaluating enterprise software. With all the information out there, you unfortunately need to look through the good, the bad, and the blatantly wrong. The transparency provided by the software vendor will say a lot about the company and the product. OneStream prides itself in that transparency because at the end of the day we're committed to making sure your project is a success.
To learn more, visit the customer testimonials and videos on our web site. And feel free to contact OneStream if you are looking for a modern CPM platform that can scale and evolve with your needs.
Get a Live Demo of OneStream
Get a Live Demo of OneStream
Hundreds of organizations have made the leap from spreadsheets and legacy CPM applications to OneStream and never looked back. Join the revolution!
Request a Demo
Oops, looks like we couldn't find what you were looking for. Please adjust your filters